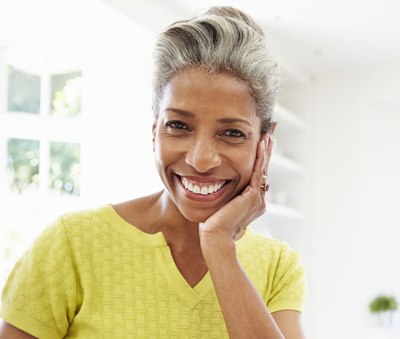 FemiLift is a non-surgical, quick and safe solution for various common feminine issues, such as Stress Urinary Incontinence (SUI), vaginal laxity, vaginal dryness, recurring infections, and more. It helps alleviate these symptoms whether they were caused by menopause, hormone deficiency related to cancer therapy and post-labor conditions.
Why women consider this treatment
Loose-feeling vagina with age or after childbirth
Air passing from the vagina
Decreased sensation during intimacy
Less satisfaction from intercourse
Increased self-consciousness
Stress Urinary Incontinence
Persistent vaginal itching
Vaginal dryness
About FemiLift® Vaginal Rejuvenation
What is the FemiLift treatment?
FemiLift is a safe and minimally-invasive treatment which can solve numerous feminine issues, quickly. This simple, pain-free procedure can make a huge difference in women's lives. 
The FemiLift treatment is done in our comfortable office. Side-effects are minimal and there's practically no downtime. This means you can resume your everyday life immediately after the procedure. Doctors would usually recommend avoiding sex for about 48 hours after the treatment.
How does FemiLift work?
FemiLift is an FDA approved device which has been used and trusted by dermatologists and laser therapists for many years. Currently it's also being used to successfully treat a number of different vaginal conditions. This is proven laser technology. Co2 lasers have been used in medicine for over 40 years and have the largest number of related researches and publications.
The background of FemiLift.
Alma Lasers is a global innovator of laser and energy based solutions for the medical and surgical aesthetic markets with more than 20 years of experience in the field and a wide clinical research portfolio. Leading physicians as well as government and private hospitals use Alma's laser devices for various medical needs.
What issues can be addressed with FemiLift?
Vaginal Tightening
FemiLift tones and rebuilds the collagen of the vaginal walls, enhances the sensitivity of the vaginal receptors and contracts existing vaginal tissue, increasing vaginal tightness and improving sexual satisfaction.
 
Stress Urinary Incontinence (SUI)
FemiLift treats the entire area, supporting the urethra, increasing the thickness of the vaginal walls and strengthening the pelvic support structure. The treatment reduces the symptoms of SUI and effectively restores urinary continence.
 
Post- Menopause Indications
FemiLift rejuvenates the vaginal lining, increasing the thickness of the vaginal walls and restoring lubrication. The treatment reduces uncomfortable symptoms such as itching, burning and friction and helps improve sexual function.
 
Post-Delivery Rehabilitation
Post-delivery, the vaginal area may feel stretched and dry and the pelvic floor may be weakened. FemiLift rehabilitates the entire vaginal area by strengthening and toning vaginal tissue, and restoring its strength and flexibility.
 
Vaginal Dryness & Recurring Infections
FemiLift helps women suffering from dryness and recurring vaginal infections by rejuvenating the vaginal lining and restoring lubrication. The treatment increases the immune system response of the vaginal area, generates new healthy tissue with higher immune resistance to infections and allows the vagina to naturally maintain normal PH levels.
Alternatives to this treatment
Other noninvasive options can provide improvements of vaginal laxity, incontinence, dryness, itching, discomfort and sensation. Viveve and THERMIva are also good options. Some patients combine treatments to get even better results.
 
>Here's how FemiLift works: