What Our Patients Say About Dr. Ashford
"Dr. Ashford has a great way of making each visit calming and also extremely informative. He clearly explained all my options moving forward in my journey so I can make the best and most informed decision for myself. I also really like that I felt welcome the second I walked into the front door and while working with his nurse."
"Dr, Ashford is thorough and has helped me tremendously. I'm grateful for him and his staff. They care about the individual and listening to the patients' problem."
"Dr. Ashford exceeded my expectations! He is very compassionate and he makes sure you understand how your procedure will be done and what to expect afterwards. I never felt like he was in a rush to get to his next patient. I would highly recommend Dr. Ashford."
"Dr. Ashford and his staff are by far the most knowledgeable doctor that I have met when it comes to Hormone replacement therapy. Knowing pre menopause and menopause were in my near future I began researching years ago. It was not until I stumbled upon Dr. Ashford and his staff was I, not only, acknowledged and validated for my concerns… but offered a variety of remedies for my hormonal issues. I am so grateful for Dr. Ashford and his staff because I do not have to suffer through menopause like other generations prior to me did."
"Sharing new symptoms that I didn't think would be related, resulted in finding an issue that we had not previously found. Tying that into all the other things I've had going on and we have a new direction to look for answers and relief. Time and time again, I feel that I'm getting more answers and relief than I ever have with any other clinic. Dr Ashford and his team are all so helpful and I feel like they truly care about resolving my problems. I've never felt so passionate about the help I've gotten from a clinic. Life changing is an understatement with regards to the help I've received."
"Listens carefully and explains thoroughly. Dr. Ashford cares about his patients and makes sure they are comfortable!"
"Dr. Ashford is a breath of fresh air. He was kind, caring, and funny. I trust his judgement and I finally feel like I am being seen and heard as a black woman. Thank you Dr. Ashford."
"Dr. Ashford and his staff are incredible and well worth the two hour drive I have to see him. He is a great listener and really takes all of your questions and concerns into consideration before coming up with a treatment plan. I can not recommend him enough!????"
"My experience at this clinic has been nothing short of amazing. Dr. Ashford is attentive, thorough, knowledgeable, and above all you can tell he CARES. He took his time to explain all my options and I never felt like he was trying to sell me on anything. I've now booked a surgery and am looking forward to the results!"
"Dr. Ashford is an exceptional doctor with an excellent bedside manner. As a female looking for vaginal rejuvenation after three pregnancies, the thought of being examined by any doctor made me anxious. However, Dr. Ashford has such a calm & caring bedside manner that he quickly put my worries at ease, and I was able to open up with all my concerns with his genuine interest in my overall health."
Top Doctor. Expert Surgeon. Outstanding Results.
Background
Dr. Ashford has dedicated his surgical career to the evaluation and treatment of women with vaginal and pelvic disorders or concerns. He is one of the first physicians in the nation to be board certified in Female Pelvic Medicine and Reconstructive Surgery (Urogynecology). Dr. Ashford is known in the Twin Cities as a skilled pelvic surgeon and has proven experience helping women with the worst pelvic floor disorders. His goal is restoring pelvic organs to their normal, symptomless state both functionally and anatomically. If your concern is enlarged labia or a bladder protruding through the vagina, Dr. Ashford has the experience and training to restore your womanhood.
Often thought of as taboo or of lesser medical concern by physicians, excessive labial tissue, loosening vagina and other aesthetic gynecology issues are huge concerns for some women. They can interfere with normal daily activities, exercise, make intercourse difficult or less enjoyable, and result in significant social/esteem issues. As one of the few board certified Female Pelvic Medicine and Reconstructive Surgeons in Minnesota with expertise in this area, Dr. Ashford is keenly aware of your concerns. One of his areas of focus has been reconstructive and restorative surgery for the labia and vagina.
With 17 years of listening to his patients, Dr. Ashford realized that there was a need to address the aesthetic concerns that women have regarding their intimate areas. His training on functional and anatomic repair of vaginal supports as a Female Pelvic Surgeon made him uniquely fit for addressing these needs. However, no specialty prepares surgeons for cosmetic gynecologic surgery. To be clear, a visit to a traditionally trained OBGYN or Plastic Surgeon for a labiaplasty can quickly turn into a nightmare for a woman.
Exceptional Care
Armed with his training in Female Reconstructive Surgery and a keen aesthetic eye; Dr. Ashford sought out the experts in the world on cosmetic gynecology and aesthetic medicine for training. He recognized that in order to be the best, he had to learn from the best. He has traveled the world seeking opportunities to learn from the pioneers in the field of cosmetic gynecology. Over the past 8 years he has worked with doctors in Italy, Austria, London, Scotland, and the US. His training in Female Pelvic Reconstructive Surgery, OBGYN, and Cosmetic Gynecology combined with a keen aesthetic eye results in raving accolades from his patients.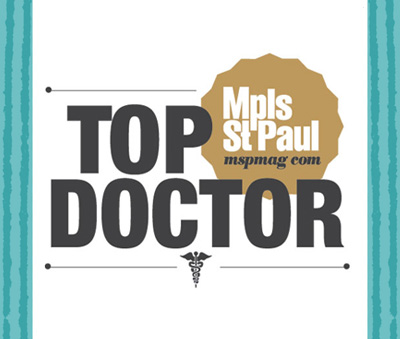 Dr. Ashford's Credentials and Reputation
Dr. Ashford is board-certified in both OBGYN and Female Pelvic Medicine and Reconstructive Surgery (urogynecology). He is a member of the American Academy of Cosmetic Surgery. To join this prestigious organization a physician must be nominated by another cosmetic surgeon who can vouch for their skills and abilities. In has been named as a "Top Doctor" by MPLS/St. Paul Magazine every year since 2014. He consistently receives accolades from his patients for his diagnostic and surgical skills, understanding nature, and professionalism.
In His Words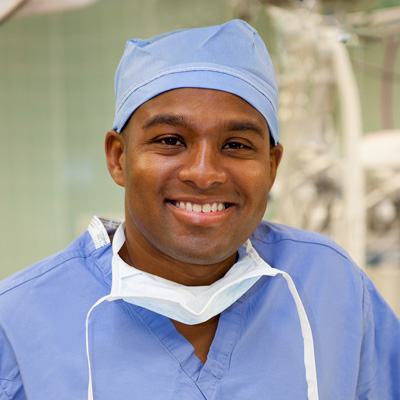 Dr. Ashford says:
"I wake up every day striving and expecting the best for my patients. I am honored to have their trust and I value it. In return, I respect my patients and am committed to offering my very best effort. There are a large group of women in the Twin Cities whose lives are better because of the treatment they have received. I am thankful for them and the opportunity I have had to make a positive difference in their lives. It is extremely gratifying."
More reviews from Dr. Ashford's patients